I'm about to start re-reading the Harry Potter books for the umpteenth time. There's something about this time of year that make me just love living in that world. OK, OK, I always love living there. Add to that that GuTTer MuNKi's mom gave us an American Girl doll when we visited last week (she used to work there before Mattel bought it), and THEN I found
this adorable pattern
on
NyanPon.com
, and I just HAD to make this: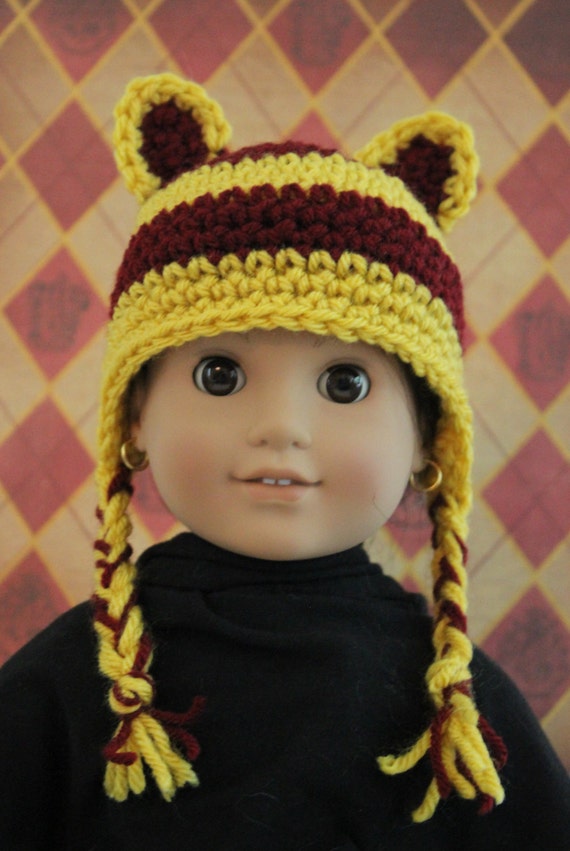 Fun! It's a great way to show Gryffindor pride at a Quidditch match, don'tcha think? It's for sale now in my Etsy shop - just in time for Back-to-school! Huzzah! And I decided to offer a surprise dolly freebie if someone orders it before the end of August. Does that seem like a decent idea? We'll see.
In other news, we had a GREAT time visiting our families in Wisconsin, and miss them all like crazy. Also, we went to
Yue Wah
(my fave Asian market in Madison) on our way out of town, and I tried Ramune for the first time (melon flavour.) I am FASCINATED by it. It's so tasty, and I love popping the glass ball down for that sparkling FIZZZZZZzzzzzzz!
Sooooo gooooood! Can't wait to get another one. :) I'm going to have to go to
One World
, soon!