Sizzle, sizzle, sizzle. Is that bacon? No, it's me! We're frying here in MI. And it's so humid that the camera lens fogs when I go out. It makes for a nice natural diffuser. Unless you don't want a diffuser, that is.



In the pink.



Pumpkin flower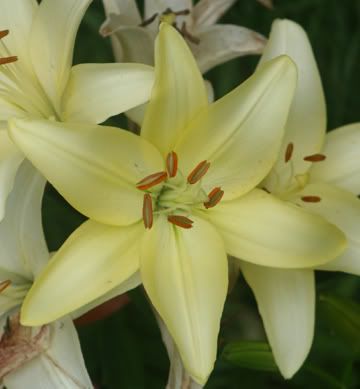 Yet another Lily. This one's called "James." ;-)

Yes, these are the dog days of summer.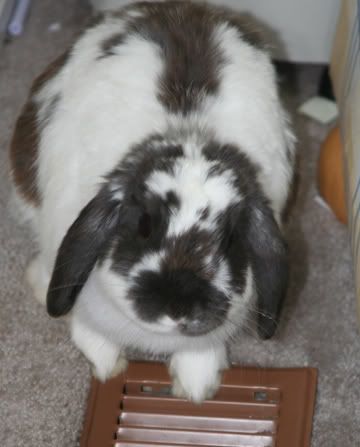 LLCool-Bun(s) is clearly the smart one here.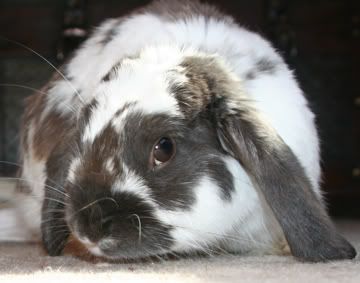 U l00k1n @ m3? (So cool he's 733t)

Telly's still on the fritz. After much slappage the other night (to get a picture to appear) the children watched Star Wars as it was never meant to be seen.




And then, in the midst of the heat wave, creativity struck.

We've been eating lunches nearly for free. You know how cheap rice is ($13ish for a 25 lb bag of good Jasmine rice.) We cook up a big potful and serve with the "Korean Mint" (aka Perilla or Shiso) leaves that are growing like weeds this year - plenty of volunteers where I never planted any.

Recipe here. I kind of wing it because we make so much more. Lay a leaf on your rice, wrap the ends under with your chopsticks (so it encloses a nice chunk of rice) lift and eat. Yummmmm.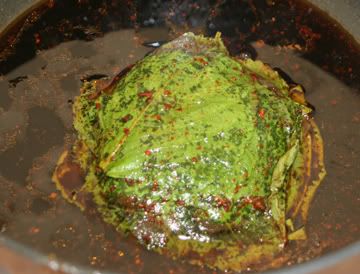 I found an old printout of a Sew-Along for headbands, which seemed just the thing for keeping hair out of sweaty faces.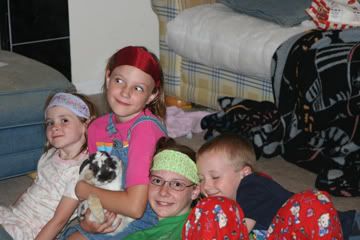 I felt compelled to sew up several. And the girls are asking for more. I gave one to a friend's daughter yesterday, and she wouldn't take it off even at bedtime - insisted on sleeping in it, LOL! I see quite a few more of these being made.

Today, since it apparently wasn't hot enough without turning on the oven, I had an urge to make cookies. I had no eggs, so I Googled for egg-free recipes and hit on one for Pumpkin Chocolate Chip Cookies. Sounded a bit weird, but the kids adore them. I have to say they aren't bad.




The Prawn was feeling creative as well, and constructed Plankton from HWT pieces.




WANTAGE BELLS

Now with the bells through the apple bloom
Sunday-ly sounding
And the prayers of the nuns in their chapel gloom
Us all surrounding,
Where the brook flows
Brick walls of rose
Send on the motionless meadow the bell notes rebounding

Wall flowers are bright in their beds
And their scent all pervading
Withered are primroses heads
And the hyacinth fading
But flowers by the score
Multitudes more
Weed flowers and seed flowers and mead flowers our paths are invading.
~John Betjeman*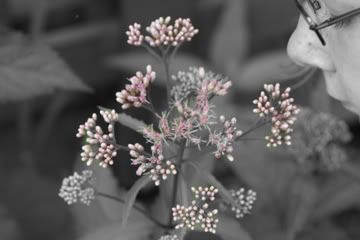 Stopping to smell the weeds, July 2006
*Thanks to

Trundling Grunt

for putting me on to Betjeman's works.