I've been having so much fun knitting, sewing and crocheting tiny things for the shop. Also, I was really excited to get my first commission about a month ago. Unfortunately, after I spent about 20 hours making the blankets, the woman who ordered them had an emergency and couldn't pay. She was supposed to be able to complete the transaction by the end of the Feb, but hasn't done so yet. I guess I could prompt her, but honestly, I don't want to be that pushy, because I understand that sometimes stuff just happens, and although I spent a lot of time making the blankets, I can still try to sell them in my shop if she just can't buy them. I think what I'll do is ask her if she wants me to break it up so she can buy one at a time as funds allow, and take it from there. All I can think is what if it were me? I'd be so embarrassed that I couldn't pay, you know? In the grand scheme of things, not making the sale is certainly something I can shrug off. I sure wish I could get more sales, though, and more great feedback. (EDIT - Just heard back from her! She still wants the order!! :D Hooray!)
Anyway, here are some of the things I've made and listed recently: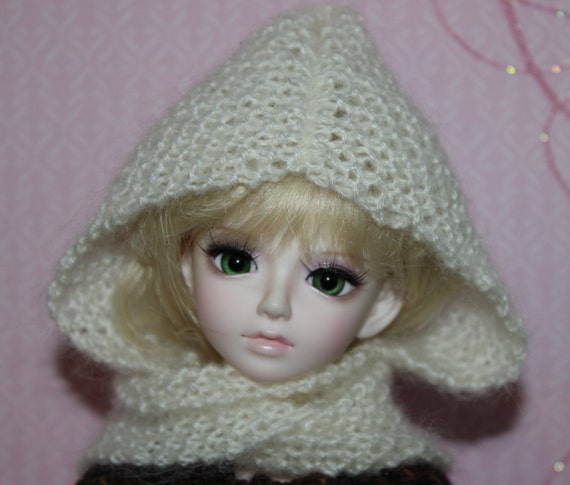 A lacy hooded scarf for MSD sized BJD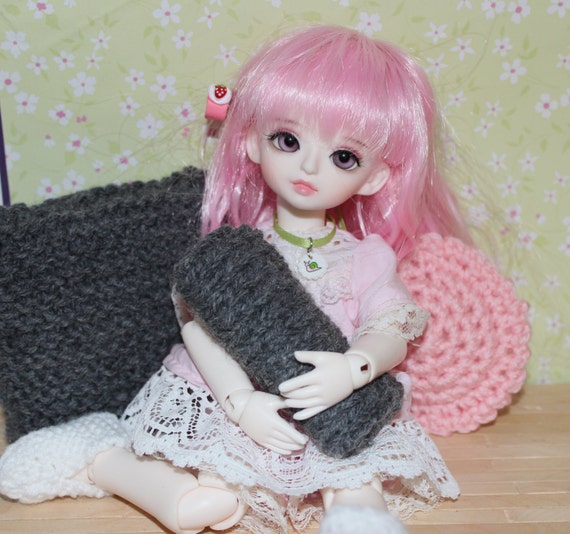 A set of knit and crocheted cushions
The big one works nicely for a floor pillow. :)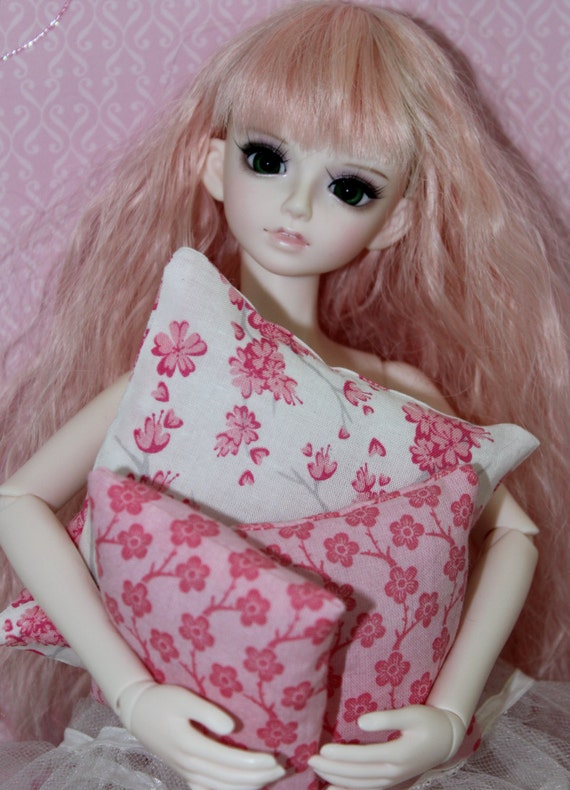 Another set of cushions
, this time sewn from cherry blossom fabrics. Again, the large one makes a great floor pillow: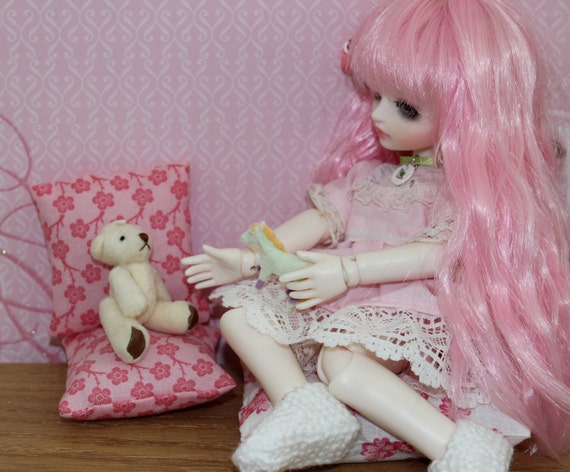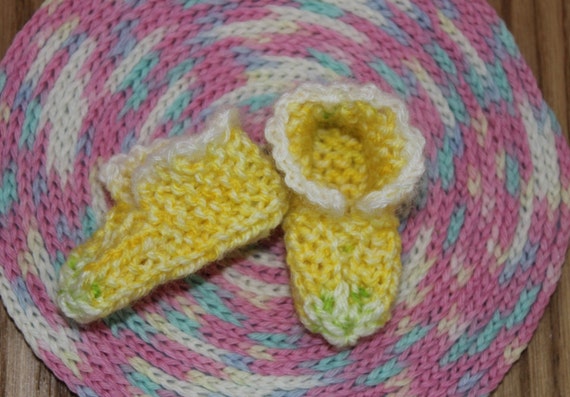 I've also been practicing with Shrink Plastic, because I would eventually like to roll out a line of kawaii happy snail items, and some snail flair, too. Playing around with the plastic, I found that it gets much smaller than I'd anticipated. Kiki scored a fun new necklace!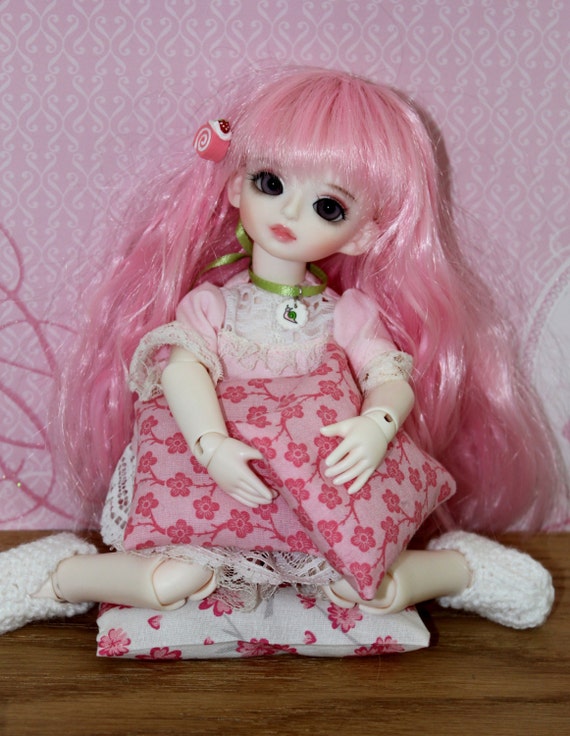 My only complaint is that the stuff I'm using has a rough finish when it's done. I can solve that by doming with Diamond Glaze or Triple Thick, but I think next time I'll purchase a different brand. The clear stuff I got comes out nicely so far, but I've only made one project with it. There's definitely a learning curve to the shrink plastic, as well as decisions to be made. What do you want to use to colour the images? Pencil? Marker? I just got some markers from Dick Blick that I'm loving! That's what I used for Kiki's snail necklace. They're just the store brand, and are basically a generic Copic from what I can tell. I got a great deal since we went to Blick on their 20% off day, and the markers were buy 4 get 1 free in addition to the sale price!
Once you choose your colouring medium, you need to decide how to shrink your project. Oven? Heat gun? Lately I've been using the heat gun for more control, but it does tend to blow the project away if you're not careful. I've been using wooden chopsticks to help with that, but ideally, I think a little metal mesh screen would be handy. I think I have something in our Chemistry equipment that I can use.
That's probably more than enough for now. This evening I get to go pick up Mollusc in Detroit for SPRING BREAK!!!!! Hurrah!!! :D Happy March, everyone! :)