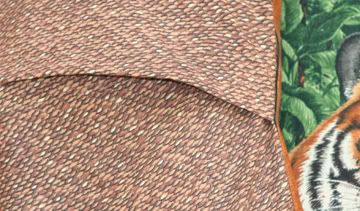 I'm sure that just like me, you've been cleaning the house while the freshly-made foie gras is chilling when you've been suddenly seized by the urge to have more pillows. Well, my friend, you are in luck, because that's what today's post is all about;
foie gras
pillows.
First, you need just a few basic materials - the kinds of things that I'm sure you all have lying around in your crafting vaults:
whale bone - a nice 6-8" piece (We will only be using a small portion of this, so don't fret if yours is a little on the scant side.)
eggs, freshly laid Auricana (look for these in your fridge if they aren't in your vault)
a basic assortment of clays and powdered gemstones
a goat
bamboo, freshly harvested, preferably
Phyllostachys aurea
flavenscens-inversa
fine muslin (hand loomed of course!)
Panda fur (shed from a 3 month-old panda for greatest softness)
Using basic techniques, craft a brush from bamboo and goat hair and mix up a nice array of paints from the eggs, clays and crushed gems. Now, simply paint a picture on your muslin and wait for it to dry! Spray the dried fabric with industrial fixative and bake it in a slow oven for 2 days to set. Hand wash on cold in goat's milk (you can use the same goat!) and dry with a hair dryer set to "primp." This should only take about 12 hours. Wash again in a vinegar bath to "double-set" and air dry in your walk-in humidor.
Woo hoo! You're almost ready to sew!
For the back, round up a bunch of scrap fibers such as sisal from the mat we made in last month's craft, raffia from your gift-wrapping stash, and hemp from the neighbour's garden. The more varied your collection, the better; we're going for a very "primitive" look with this. Dental floss is discouraged because it will make your pillows smell like old people.
Weave a nice, tight mat of fibers, cut to size and bind the edges.
From your whale bone, craft a sharp, slender needle and get stitching!
Fill with baby panda fur and slipstitch the opening closed. Voila!
Wasn't that easy? Be sure to check back next month to learn how to craft a recliner from your stash of toothpaste caps!