Whose woods these are, I think I know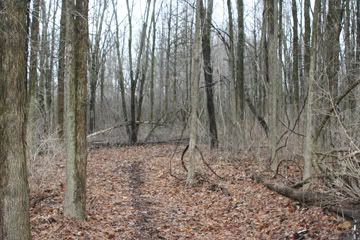 because they're right behind my house.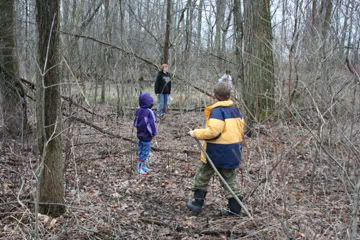 When in the woods, every Boy must have a Stick.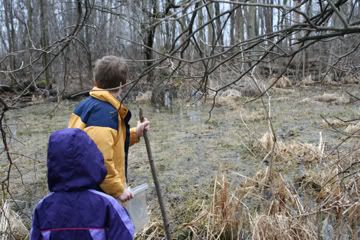 The object of today's search:
And another example: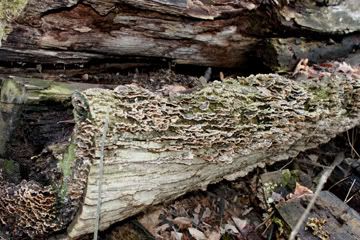 We also happened upon the scene of a grisly murder: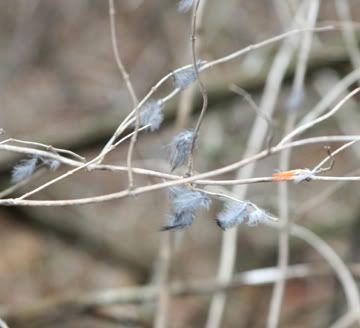 It looked as if some ghoulish thing had been decorating for Christmas.
If you care to peek, you'll see a beak (or at least half of one.)
All around the site, Nature went on as if nothing had happened.
Though the apartment dwellers were wise enough to stay indoors.
We decided to leave that world,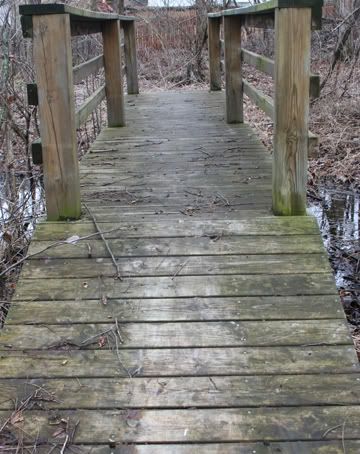 and venture into Eldemoss
a magical place of bridges and sacred pools
and corndogs growing wild.
But all too soon it was time to cross the dead marshes
and leave that world for our own.
I'll leave you with a picture of another
fun guy
(on my thigh.) His name is Bruce.