Mostly piccys today. Not a lot to say. Still reading.




I was happily snapping away at the flowers today, when The Boy spotted a toad. Oh Joy!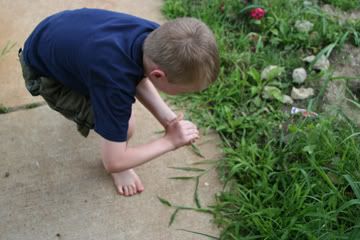 They like to have those ridges behind their eyes stroked. This one leaned into the petting most happily.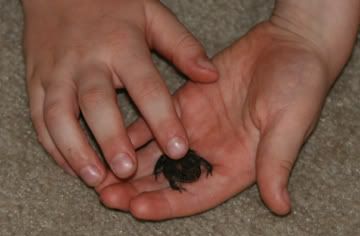 Shortly thereafter, I heard much coversation being carried on with "
Commander Toad
." The honourable Commander was apparently unfazed by his craft's lack of wings, though I suspect that the many, many ensuing crash scenarios may have been aided thereby. (Don't worry, The Boy didn't actually crash the plane with The Commander on board. It was all strictly simulation.)


Alien lifeforms were discovered. Chiefly, some sort of chamaeleon-toed feline.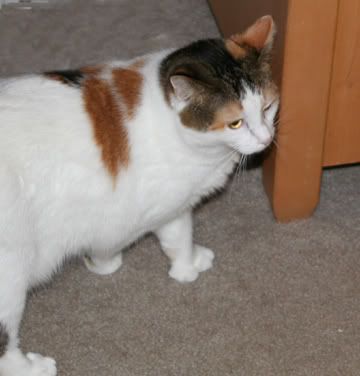 Back on the home planet, a Japanese beetle waged destruction on Commander Toad's favourite rhododendron bush.


And a large sunflower turned its face to the sun. It was later decapitated by an unknown foe. (Most likely a squirrel. The mangled remains of said flower were found on the other side of the neighbour's fence.)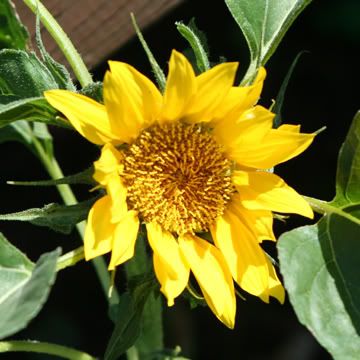 **************
Random Observations:
How to keep track of whose clothes are whose:


#1 child gets 1 dot, add a dot when you pass on to #2, etc. etc.
Time to get another copy of my favourite piece of music: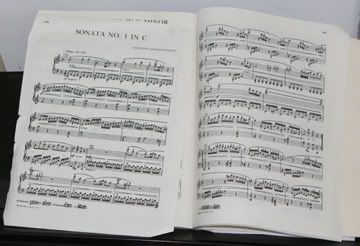 One of my favourite bits - sounds tricky, isn't, and is really fun to play.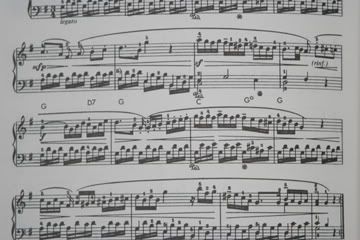 The original inventor of the

HWT

Plankton

and his creation:


And yet another lily. Sick of lilies yet? But I don't think I've posted the same colour twice. :-)