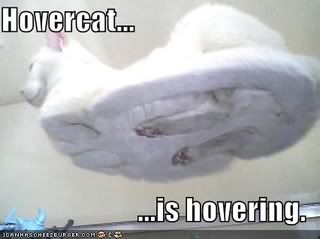 The kids and I are starting to converse with each other in LOLCatese. Sometimes it just makes something funny even funnier.
Anyway, here's some fun stuff:
In other news, Fishy has started his very own tank of Sea Monkeys. You know, those things that look absolutely NOTHING like the picture on the packaging, which, even though your mom warns you over and over will look like wee shrimpies and do not, in fact, ride seahorses, you still kinda think might look like little pink people with crowns and big cheesy smiles. (that was me, not Fishy)
I had forgotten that Sea Monkeys (well, all but mine, that is) actually hatch out and start swimming within MINUTES of hitting the water. That's kinda cool. OK, who am I kidding? It's WAY cool!
I was a little disconcerted when the Fishman asked how old I was, and then informed me that according to his manual I would need a magnifying glass to see his pets. O_o Fortunately, you can't believe everything you read.