Whew! Right after the 2 hours of kids' classes this morning, we went to Kensington Park's Farm to ogle the critters. First up: Some rather new lambies and goats out with their mothers. I'm too sheepish to show the less-than-great goat shot, so you don't get that one. I kid you not.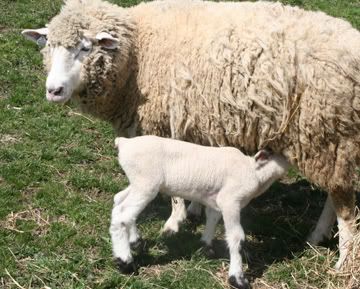 After watching the babies for a while, we headed in to one of the barns, where we were met with the sight of Anabelle (I think that's her name) with her FIFTEEN piglets!!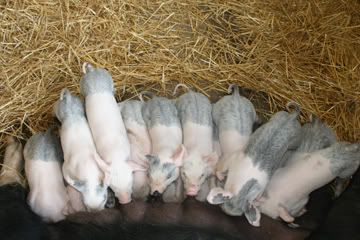 I'm not extremely enchanted with grown up piggies (sorry piggies) but the babies are stinking irresistable!


This little guy was a real ham.

Whoever coined the phrase "It's a dog's life" had obviously never met pigs: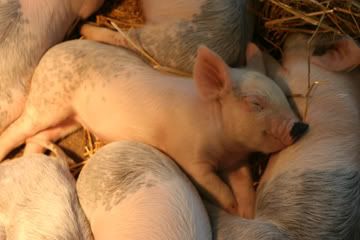 That was a very smiley little piggy. I have a lot of pics of him. Why? Porque he was so cute.

Next door to Anabelle and her horde was the Sheepoline™


I'm not spinning some outlandish yarn here. This baby was actually jumping up and down on her mama. Repeatedly.


She snuggled down for a few seconds (they are obviously a close-knit family)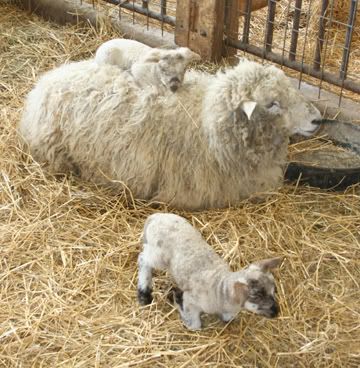 but it didn't last.
Mama will get sheared next weekend and that will be the end of the Sheepoline.™

I have a baaaaaad feeling about what's for din-din: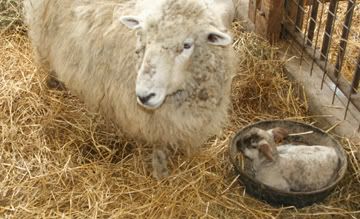 Fresh sheep! Harriet's sign announced that she was still expecting, but no one was pulling the wool over our eyes as we could clearly see two babies in with her. The twins were born only this morning.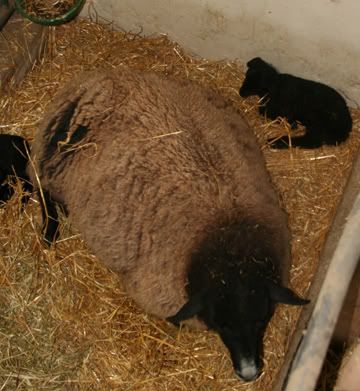 Hay there. You look like you could use a hand. Can I bale you out?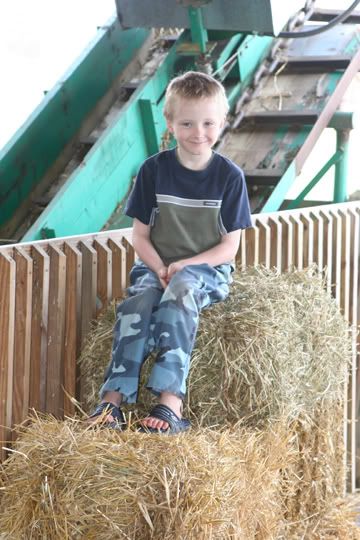 Outside, signs reminded us that nature can be cruel: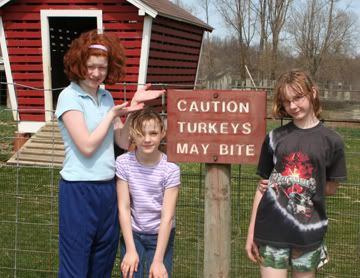 But then, unexpectedly, we saw this one: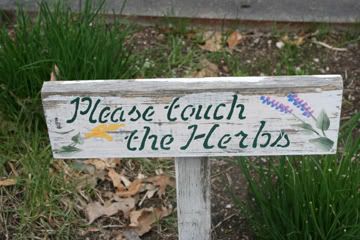 So we did. We petted the "lamb's ear," admired the yarrow and tansy, sniffed the mint, and the children ate some of the chives. None of us were bitten.

On the way out we saw a couple of rock stars: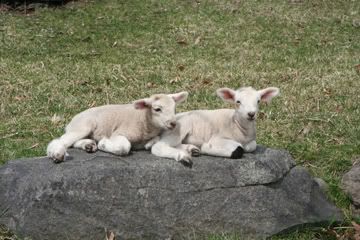 Dora and Diego rockin' out




After the Farm, we hit a local park and played. Sometimes we neglect our studies in favour of real life. That's one of the great advantages of homeschooling. :-)

Sparring was 3-step tonight. I'm very salty. And I was a fool not to think of putting arnica on my latest shin smash. After class tonight I definitely remembered. Argh. I just tapped it against someone's block and holy cow did it hurt. I was pretty gimpy on my left leg round kicks after that. On the plus side, I tried something new - padaba chugee with a crescent kick instead of round kick and doinked my partner in the head. I can't find a decent description of what that means, but at least now if I forget what I did, I have it written down somewhere. :-P

Oh yeah - HNT. Just sneaking in under the wire! I didn't Adobe out my racing stripes, but the grey helps downplay them a wee bit. Anyway, hey, that's how it is, so oh well. Considering that I've had a total of four baby humans crammed in there, I'm not going to complain.