something purple, July 2006
No, that is not the C word up there. But it's darned close, isn't it? Shall I leave my HNT for last? Probably.

OK, so what's new in the the delusional alternate reality that is Candy's World? Em, let's see. . .

Oh yes! I bothered Egan all day while he was "working." Actually, you could just go read
my
comments over there
instead of me bothering to blog. Hmmm. . . He is the master of - uh - something, because for the longest time there, while I thought I was messing with him, he was actually messing with me. Much better than that Recruit movie of which I spake yesterday. I suspect that Egan is actually CIA. Sssshhhhh! If I'm right he'll have to kill me, so don't let on that you know.

I'm tightening up a picture book and the next step is to find a publisher off of which to boomerang it. :-)

Aw, hell. I have nothing to say. Here are pretty flowers, and then my HNT.
You'll forget the sun in his jealous sky, as we walk in fields of. . . purple.




UGO (Unidentified Garden Object)

When will the blood begin to race, the sleeping bud burst into bloom?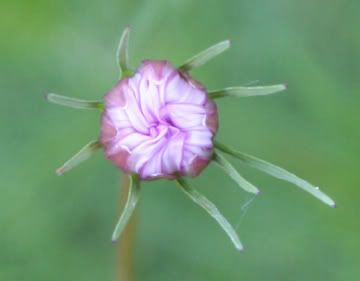 Echinacea! (bless you)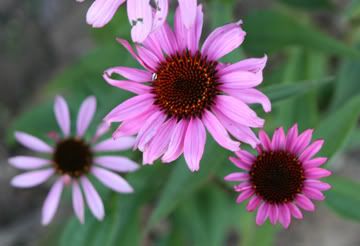 O I C U HNT