Should I be disturbed by the fact that a LARGE PERCENTAGE of the non-regulars who come to my blog come to see these 3 pics?

3)

2)


And by FAR the most popular
1)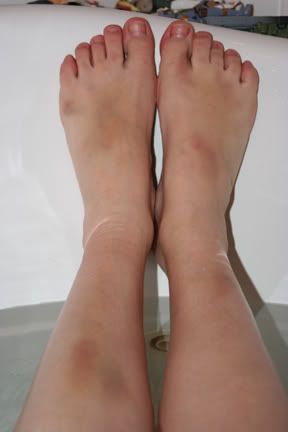 Should I also be concerned by the fact that I no longer seem to bruise like this? I guess not.
Will this post atttract a new flock?? In case it does, I guess I'd better point out that those are ALL from Tae Kwon Do, so no domestic abuse reporting, please. And you oughta see the other guys. ;-)
If you missed my last post (because this one came so close on its heels) please do scroll down and at least check out the pic of my sis. }:-) Muahahaha!!!!