Post #200. Will it be intellectually superiour? Uh, nope.

In a last-ditch effort at winter, it snowed last night and today:


I figured y'all were about sick of the oak tree by now, so this is, ah, some other kind of tree out front.

In part 2 of the continuing series of chocolatey goodness, I made Snow Ghost pudding tonight. This is not the crap that comes from a package and tastes like liquid plastic. **shiver** This is made with real milk, real Dutch Process Penzey's cocoa, and the whipped cream is, surprise surprise, real cream that has been whipped into fluffy, creamy goodness with real sugar added. I added Frangelico to some of the whipped cream for a delectable hint of hazelnut. I can feel my arteries hardening already.



The children reacted accordingly:

"Where's Yi-Yi?"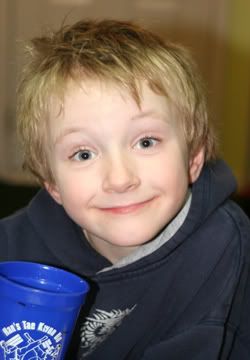 "I wonder where Yi-Yi is. . ."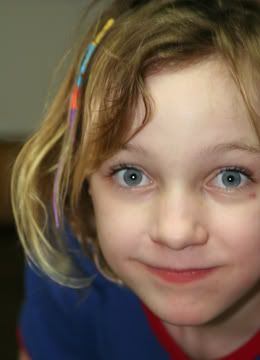 "Will she ever come visit us again?"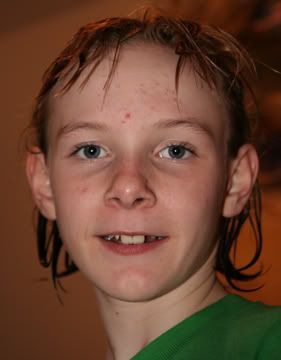 "Do you think she still loves us?"

Oh, yeah, and they want Yi-Yi to come visit. . .


Mollusc has been sucked into the world of NetHack on the Linux box. Ah, the memories. But there are some new twists, too. You can now encounter hobbits, foxes, kittens and other new creatures. You still quaff potions, find scrolls and armour and weapons - plenty of good, clean, geeky fun to be had.
Last night John and I watched The Perfect Score, which is kind of a modern day Breakfast Club. Pretty decent - entertaining.
I totally didn't make it into Detroit while it was clean for the Superbowl. By tomorrow it will prolly be too late already. I shoulda gone and snapped some pics, but alas, I did not. John said he was driving along hwy 96 near the city and also 275 from the airport and realising something was different. Then it hit him that the trash was gone from beside the road. Apparently they were also painting the fronts of buildings and putting up facades downtown. Too bad it won't last. Too bad I missed my shot at some contrast photos. Oh well. C'est la vie, non?
I plan to make some sausages for the windows tomorrow if I can get at the serger. You know - those draft-preventing thinggies. Gale forces continue to blow through the living room. Urgh.
Superbowl Sunday. Heh heh. . . }:->