Ever seen one of those snowglobes with a little house inside? Well we're living inside that house today. It's gorgeous out there: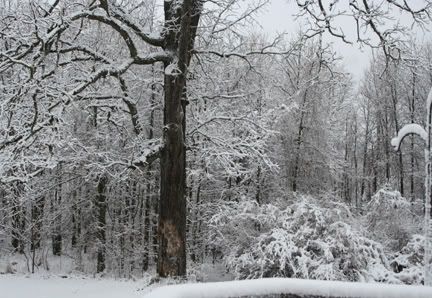 We started on a Scotland
lapbook
yesterday. Mollusc printed out a Scottish flag for the Prawn to colour, and then we minted a bunch of Scottish money: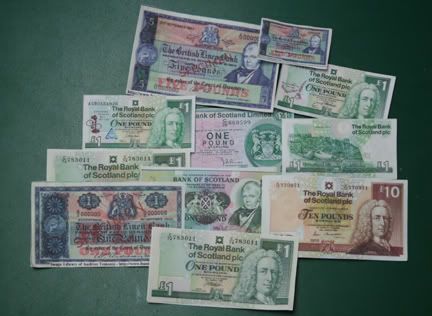 I found a great resource for kids:
Electric Scotland

but steel yourself, cuz I found it a bit startling when the electric bagpipe music started.
We're hoping to find people to host a Flat (mascot - haven't decided on him yet) - like Flat Stanley - in Scotland, England and Ireland, since we'll be studying those countries. Anyone reading this want to apply? We'll gladly host a Flat Someone in exchange. :)
It's my week to send a card (we're doing a card train - someone sends a card every week) to an online friend who lost her husband to cancer, but I suck at cards. So instead I made her a
Psalm 23 bracelet
:

and I tucked in 2 Navan CDs. I know it's ironic to be a writer who sucks at cards, but there you are. I did write a letter, just so you don't think I'm completely gauche. It's still very hard, emotionally, for me to face this and I can't even imagine how she and the kids are feeling. I pray for them a lot.
More later. . .